So here we are, another new year. That means everyone is trying new things in an attempt to better themselves. For me that means stepping my game up with something I've been wanting to try for a long time: painting miniatures. With the help of Reaper's Learn to Paint Kit I have taken my first step into the world of painting. And oh what a wondrous world it is. Here is the first batch of figures I've painted, with a little bit about them and what I've learned in my first foray of figure painting.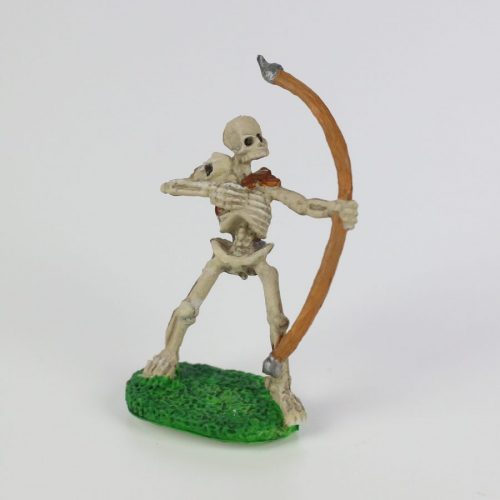 This undead fellow was my first test subject. It was clear Reaper chose him because he's simple with not a lot of detail or color variation. I learned the basics on this guy, then proceeded to botch them up. I was afraid of the wash, a watered down paint mix used to shade, tinting the whole piece too much. As a result, he's not quite as defined. I also learned drybrushing with him, which is a technique used for highlights. That turned out a bit botchier than I planned, but overall it didn't turn out too bad. Very passable for a first painted figure.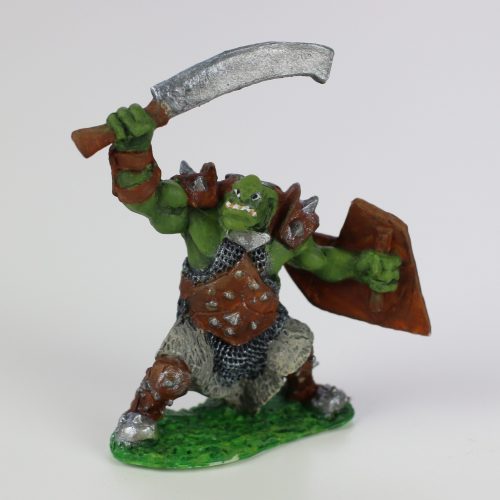 Now we're getting into more detailed stuff. Using what I had learned from the skeletal archer, I applied it to this piece, resulting in some pretty decent improvement. I particularly liked learning how to paint the chainmail on this guy. The technique wasn't what I thought it would be at all. A solid improvement led to a piece I'm pretty happy with.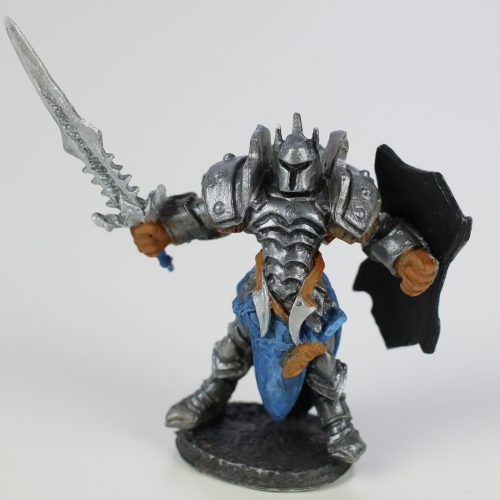 This is the last figure that Reaper's guide walks you through. He was extremely fun to paint. I really enjoy doing the heavier shadow work and detailed bits around the armor. This is one where a mistake of mine actually led to even better results. For the drybrush on the cloth I accidentally mixed the color too lightly. However, this lead to a more worn look, giving the knight the character of a seasoned warrior, which I found awesome. He was definitely my favorite out of the beginner's box.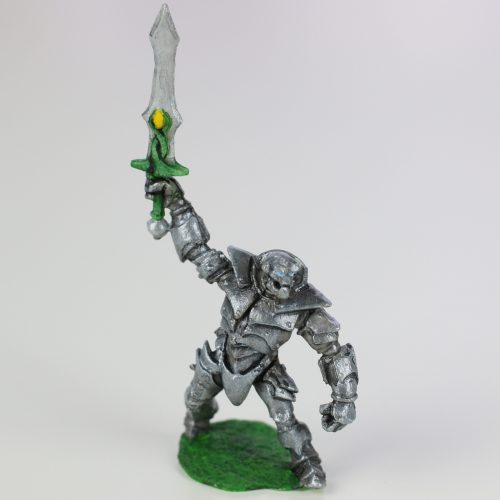 This was my first figure with no instructions or direction on how to paint him. I chose this warforged because he seemed similar to the last figure I painted, with not much color variation. Using the techniques I had learned from both the book and trial and error, I completed this guy fairly well. I used the weathered effect for the sword, which I'm super happy with. I might go back to fix the eyes, which didn't come out as luminescent as I hoped. Other than that I'm pretty proud of this one!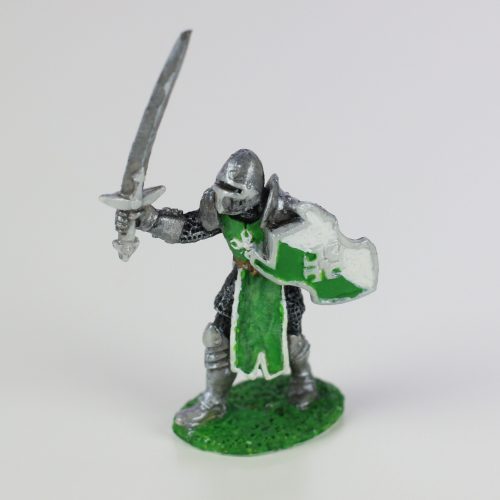 This is the last figure I did in this first batch to learn. I tried something with a more detail, but with similarities that I could use from the other figures and build off of. There are a few mistakes due to the finely detailed nature of the knight, but I feel that I did a pretty good job. He actually was one of my least favorite figures, but now he's actually one of my favorites. It's funny what a good coat of paint can do.
So there you have it, the results of my first times painting figures. I still have a lot to learn, but I will post updates on my work and what I've learned along the way. Perhaps you can learn with me along the way. Have you tried painting miniatures yet? Maybe now's the time. Do you have a favorite figure that you've painted? Share it down in the comments below! And as always, keep those dice rolling high!