As dungeon masters, we find inspiration for our games in all sorts of places. Whether it's a interesting mechanic from a game, a neat plot line from a movie, or something else, we can find plenty of ways to supplement our storytelling. Right now I want to talk about one of these inspirations that have not only given me great ideas, but has molded how I write my campaigns as a whole. I'm talking about anime. The story structures and tropes that are common in anime can often line up with a D&D game (both tell stories, seems like a no brainer). These ideas that can be derived from anime line up with the game's three pillars: exploration, social interaction, and combat. By identifying these tropes, we can utilize them to enhance our tabletop stories. Let's take a look at these tropes and how they apply to Dungeons & Dragons.
Story Arcs
We're starting off broad here. A story arc is a plot line set in an overarching story. Story arcs aren't necessarily an anime specific thing, but those shows tend to have the most straight forward arcs. These arcs usually revolve around a villain or problem that the heroes overcome, only to be replaced by an even greater obstacle. Most anime stories can be identified by their arc. The Frieza arc from Dragonball Z, the battle tendency arc from JoJo's Bizarre Adventure, and the hero killer arc from My Hero Academia are all prime examples. Story arcs fit perfectly with the tiers of play in D&D.
By giving each tier of play a villain or obstacle to overcome, you help make that story more identifiable. If you only set out one big bad guy for your party over the course of the game, then they will surely remember that last fight, but they may not remember the other villains they fought to get to that point. Setting your campaign up this way also gives your players a sense of accomplishment. When you replace a small villain with a stronger one, you set a clear goal for your players. Once they obtain that goal, they have a better understanding of how much they've improved to reach that goal.
By splitting up your story, you also make writing it easier for yourself. Being able to focus on one small chunk of the story as opposed to the whole sprawling narrative gives you less to worry about. It all comes down to the idea that splitting things into smaller ideas makes them easier to understand. For our games, that translates to easier to write and more fun to play.
Filler Episodes
Filler episodes in anime are parts of the story that are unrelated to the main plot. These episodes are more often than not the bane of the viewers, but they could be the boon of the dungeon masters. The inconvenient truth of this game is that it's hard to get a regular group playing. It's difficult to balance the schedules of five or more people to find a window where everyone is free. Sometimes life happens and some players can't make it. That's where filler can benefit us. We don't want any of our players missing out on the story we've crafted, but we also want to actually play the game if we have players.
A filler game can be a side quest, something low stakes that has nothing to do with the story. But just because filler doesn't build on the story doesn't mean it can't build on other aspects. Even though anime filler doesn't further the story, it does give us a better look into the world and its characters. Our filler games can focus on a part of a player's character that would otherwise be ignored in favor of the story at hand. This helps strengthen the bonds of the party. Filler games can also allow you to build your world, showing off parts of it that your players might've overlooked while progressing the story. While filler may not progress the story, it can certainly enhance it.
Obligatory Tournament Arc
This is an offshoot of the story arcs discussion, but it's different enough that it's worth mentioning. Tournament arcs are part of the story where the characters compete in a tournament. These arcs are present in nearly every anime that has a fighting focus, hence the obligatory naming. The magic of these arcs is the way they interweave combat and social interaction. The one on one fights allow for some banter between combatants, while spectators can talk among themselves. Interesting plotlines can show themselves throughout the course of the tournament. The format of the tournament arc is also great for highlighting both player characters and npcs. Notable tournament arcs include the dark tournament from Yu Yu Hakasho, and the chunin exams from Naruto.
 Beach Episode!
Here's another trope that seems to find its way into a good amount of anime. The beach episode is a part of the story where the protagonists kick up their feet and have some fun at, you guessed it, the beach. There's no fighting, no drama, just a good time with friends. Sounds perfect for D&D! Keep in mind that it doesn't have to be at the beach. For example, Gurren Lagann had its episode at a spa. The defining traits of this trope are the relaxed, no stakes nature of the episode. This translates into a game that can be perfect for party bonding. Wtih no threats around, your players will be free to converse with each other and bond over it. This is also a relatively safe spot to introduce a favorite npc of yours. With nothing stressing out the players, it's less likely that your players will want to kill or steal from them (but honestly they'll probably try anyway). Just keep in mind with this game that some players will be itching for some action, so be prepared to throw out a comical baddy for their sake.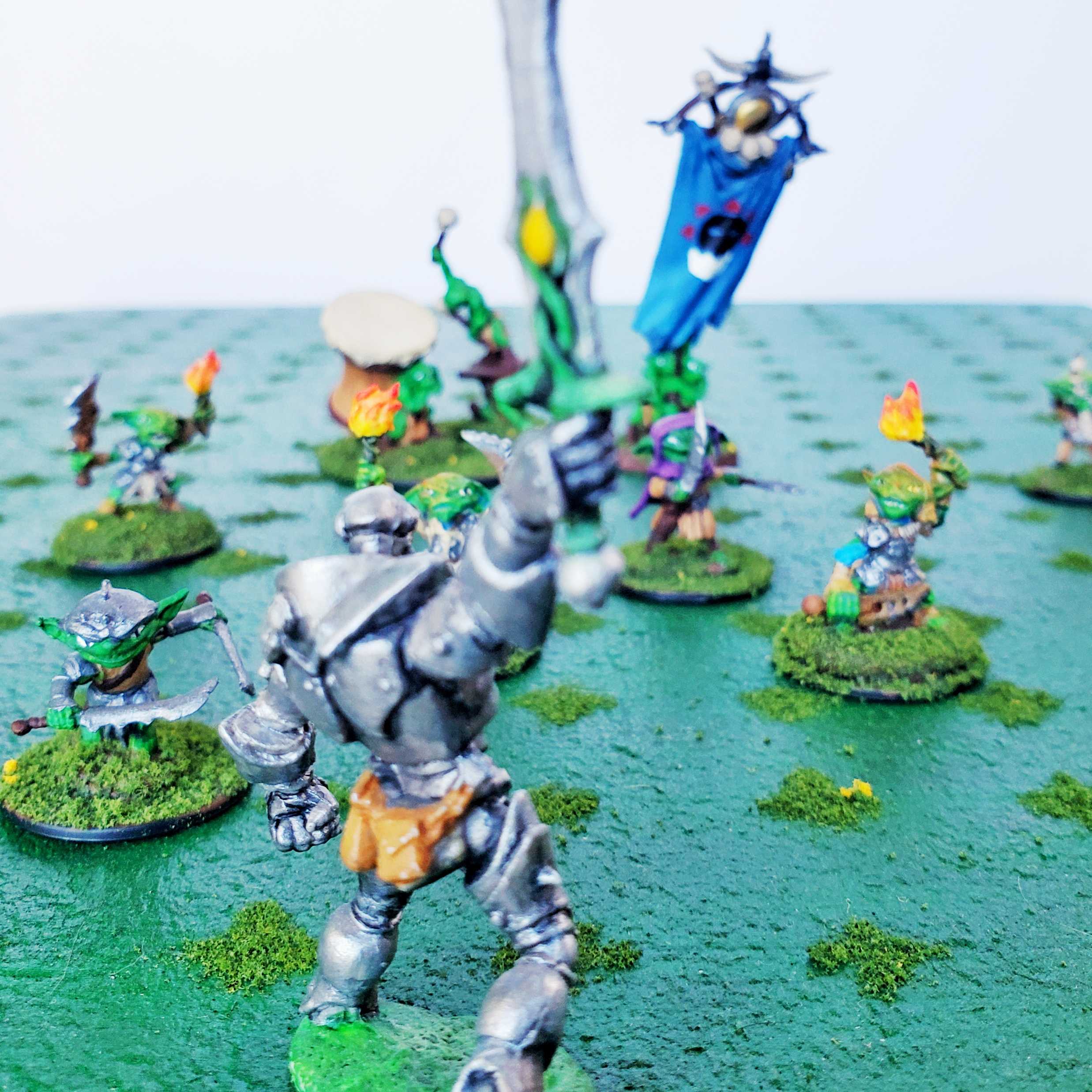 And there you have it. Four story devices that we can borrow from anime to help improve our games. There are plenty of smaller tropes, like the permanent rival or missing parents, but those tend to pop up in games naturally. What do you think? Do you have a favorite trope that I missed? Are there any specific anime you've drawn inspiration from? Let me know down below; and until next time, keep those dice rolling high!